DR. LISA COFFMAN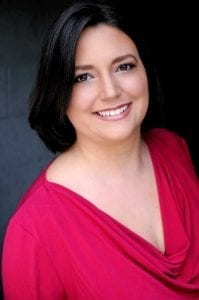 Dr. Lisa was born and raised in Boca Raton, FL. She has 3 younger sisters. Two of her grandparents are Italian and she loves embracing that family heritage in her life…especially spending time cooking with her 91 year old grandmother! (By-the-way, Grandma has been receiving consistent chiropractic care for about 60 years; she isn't on any medications, has no major ailments, and has an active and fully mobile life.)
Not only did she excel in her endeavors in the Girl Scouts and chorus, she's the brain in the family. She graduated high school with an International Baccalaureate diploma, and then went on to attend undergraduate school at the prestigious Stetson University. In Chiropractic school, she was elected president of the only professional chiropractic sorority on campus.
Dr. Lisa developed a very unique business immediately after graduating chiropractic school, in which she would run other doctors' practices while they were on vacation or for longer periods, like maternity leave. Because it's not easy to find a competent doctor in which to entrust your patients, in your absence, it didn't take long before she was quite sought-after. To-date, Dr. Lisa has had the blessing of running 15 different practices. She credits this valuable experience of seeing such a wide variety of cases so early in her career, for much of who she is as a doctor today.
One of the things we love about Vivify are the families. We love taking care of lots of kids and expectant mothers, and we will strive to continue developing the practice in this direction. Dr. Lisa is continually learning and furthering her training in her passion, prenatal and pediatric chiropractic care. Only a small fraction of the profession is experienced in these areas, and as a result, about half of the Vivify practice members are kids. Dr. Lisa has even been asked, and graciously accepted to attend the births of several of our practice members to attend to the chiropractic needs of the mother during labor; as well as to check the new born immediately following its very stressful experience of coming into the world.
CONTACT US FOR A FREE CONSULTATION